Snowdrops (Galanthus nivalis)
The first Snowdrops symbolize the hope of spring, afterthe dark days of winter. Glimpses of Snowdrops can uplift the heart – which we need so much at the moment.
Last Autumn the Friends Group planting over 2800 spring bulbs. 250 of those were snowdrops. 🙂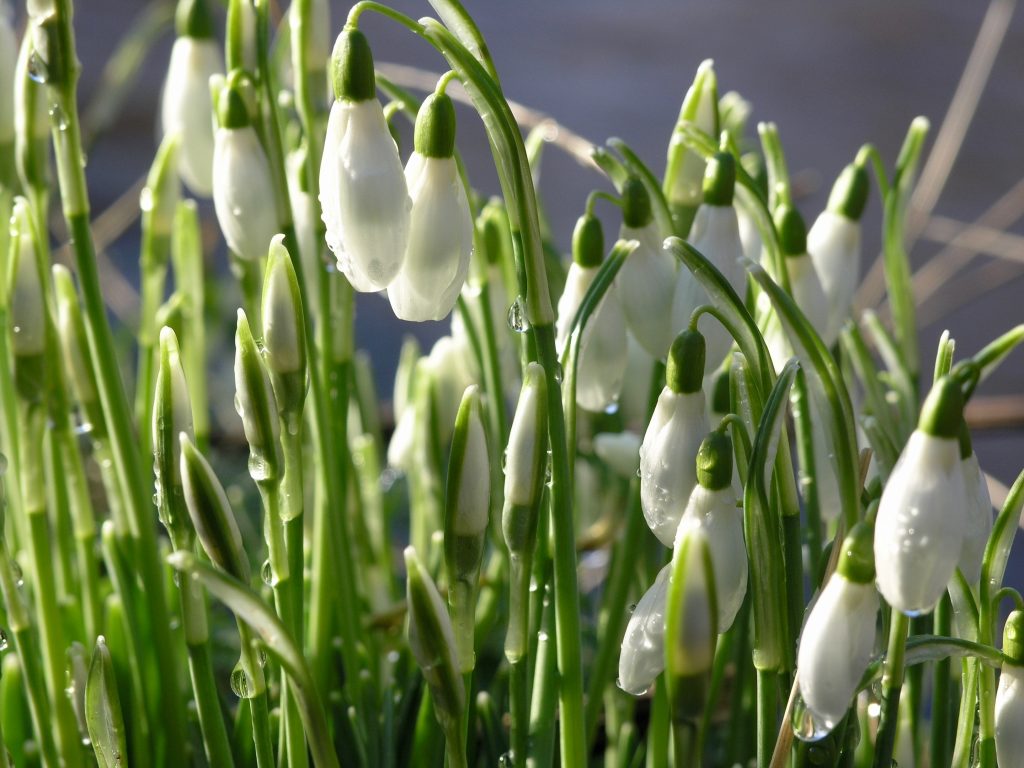 Although the Snowdrop is not often thought of as a medicinal plant Galanthamine (extracted from snowdrops and members of the Amaryllis family) has become an important therapeutic option used to slow down the process of neurological degeneration in Alzheimer's disease and has been licensed in the UK for it's treatment since 2000.
Earlier use of snowdrop bulbs is reported across Eastern Europe where there was a local ethnobotanical understanding of the positive effects of its use. Observational studies by a Russian Pharmacologist during the 1950s led to it being used in the treatment of post polio symptoms in children.